CATERING SERVICES FOR ANY OCCASION!
Purple Onion Cuisine knows how to deliver great food and service. When you team up with Purple Onion Cuisine your guests will be treated to the freshest ingredients Ontario has to offer – all exquisitely prepared and served with a sense of style.
Great Food, Great Price!
"…for the price, the service, and the exceptional food you CANNOT beat Purple Onion Cuisine. We have hosted and attended several events and they simply are the only catering company that we will hire or recommend!".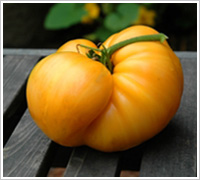 We provide in-home full service catering and specialize in formal, served dinners for smaller groups, larger-group buffet dinners, and cocktail parties. Our focus is to provide our clients with the finest quality foods and professional service.
Whether you need a fully staffed event or just want delicious food delivered to your door, we can help create memorable family gatherings, special celebrations and elegant parties. Over the years, we have garnered a loyal customer base with our comfort foods, classic dishes and creative specialties.
Be a guest at your own party!
Sit back, relax, and enjoy every bite as we cater to you, because even the host of a party should have fun!
Planning an Event?
Whether you're planning an intimate party, a cocktail party, reception, a gala or going to the cottage for the weekend with some friends, we can take care of all your food and service needs.
Book Your Event Now
Rentals And Service For Your Party
We can arrange all your food service needs with local rental companies, including:
Dishes
Cutlery
Tables & Chairs
Table Linens
…and more!
We Cater Any Kind of Party
We will cater any kind of party you can come up with! We have catered:
Anniversaries
Baby Showers
Barbecues
Birthdays
Buffets
Business Meetings
Cocktail Parties
Engagement Parties
Entertaining Guests
In-Home Catering
International Cuisine
Multi-Course Dinners
Receptions
Theme Parties
Rehearsal Dinners
Weddings
Wedding Showers
…and more!